Disclosure: Some of the links below are affiliate links. This means that, at zero cost to you, I will earn an affiliate commission if you click through the link and finalize a purchase.
Let us help you find the best espresso machines for your coffee cravings! Check out our in-depth espresso machine reviews to make the right choice. 
Tired of spending a small fortune on coffee? The cost can really add up. But I get it, it's hard to give up the quality and convenience of a coffee shop drink. However, with the espresso machines on the market today, you can make coffee drinks that rival the ones you get at Starbucks.
If you want to shift away from everyday trips to the coffee shop and make your own espresso-based drinks, you'll need to find the best espresso machine for your needs. With a little preparation and guidance, you'll be glad you invested in one of these wonderful machines.
Best Espresso Machine Reviews
In a hurry to check out our top picks? Well, here you go. But stick around for a more in-depth review of each espresso maker.
Espresso Machines: What to Consider Before Buying
Before diving into a purchase, consider a few important factors. Mainly, you should pay attention to what special functionalities the machine offers, your personal budget, the amount of maintenance required and the type of espresso maker.
Functionality
Depending on what you are looking for, you can find espresso machines with multiple advanced features or you can find options that are very simple in design.
As we'll get into below, there are different types of espresso machines available on the market. Some models are as simple as touching a button and the machine produces a finished coffee drink for you. With other models, you'll need to be a bit more involved in the process.
So what are you looking for? If you are typically in a hurry when you need coffee, then pay attention to the machines that "do it all" or make quick work of producing your coffee drink. But if you enjoy taking some time and being a little more involved in the espresso-making process, you should consider machines with a little more simplicity.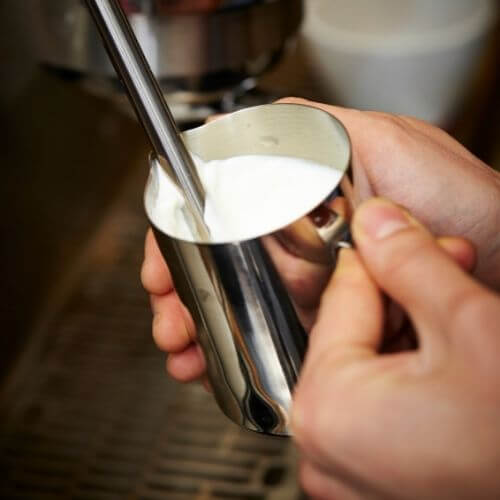 Also consider things like if you like a single or double shot, how much you want to be involved in frothing milk, and how often you are going to be brewing espresso. For your reference, if you don't plan on making large quantities of espresso, then single boiler machines should be great but otherwise you may want to consider dual boiler machines.
Budget
This is a pretty straight-forward consideration. But it's important to establish how much you want to spend. Home espresso machines can range anywhere from under $100 to multiple thousands of dollars.
One thing to keep in mind when selecting an espresso maker is you don't want to skip on the quality of your ground coffee. You should seriously consider setting aside a portion of your budget for a high quality coffee grinder. Why? Check out our guide on how to perfectly grind your coffee beans for more information on this topic. But the short story is that a low quality coffee grinder will produce low quality espresso, even if you are using commercial machines (check out this article if you are ready for a commercial option).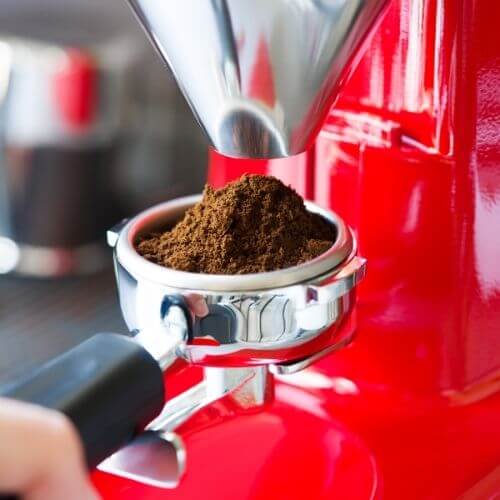 The bottom line is that you'll want to get the espresso machine that best meets your needs. But be sure to set aside some cash for a great quality grinder if you don't already have one.
Maintenance
How much time and/or willingness do you have to dedicate to keeping your espresso machine clean and operating well? This is an important consideration because you'll want to ensure you keep it operating well for years to come.
Here is a good article explaining how to keep your espresso machine clean if you'd like a high level overview of what to expect. Generally speaking, most of the maintenance needs will become second nature as you use your machine. I recommend you consult user manuals before your purchase because each model may differ. However, some common tasks are to wipe down the steam wand, flush the group head, and clean the portafilters.
Espresso Machine Types
There are more types of espresso makers on the market than we cover in this article. Everything from a handheld compact machine to a large commercial espresso machine are available. But for the sake of appealing to the majority of readers, we will focus on semi automatic espresso machines, automatic espresso machines, super automatic espresso machines and pod espresso machines.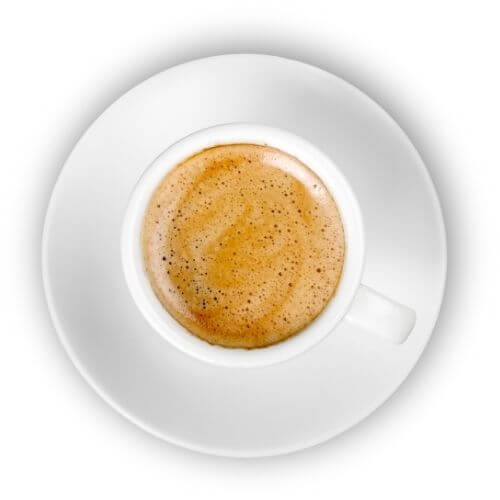 Semi Automatic Espresso Machines
Semi-automatic machines are very popular on the market. The machine utilizes a pump(s) that maintains steady water pressure as it drives through the group head.
With these machines, the act of grinding, tamping and operating the machine is up to the user. In other words, you need to watch the machine as it's operating to ensure there is no overflow.
Automatic Espresso Machines
Automatic machines are very similar to the semi-automatic options. However, these types of models automatically shut down the flow at a predetermined volume. This offers consistency and ease of use.
Super Automatic Espresso Machines
These machines do everything to produce espresso. They grind, measure, fill and tamp the ground coffee. These are truly a one touch solution to getting consistent espresso every time. However, if you are interested in being a little more creative with your process, this is probably not the option for you. Due to the fact that the machine controls most of the steps, there is not much opportunity to make tweaks in the process.
Pod Espresso Machines
These machines have grown in popularity over the years. Instead of going through the full process of making espresso, you use pods which are pre-filled and sealed with coffee grounds. Sometimes the pods even produce various coffee drinks when the machine is run.
A few things will differ from a common espresso machine. Pod machines generally will not have the option to steam milk. So if you notice that the machines don't have a steam wand, it's because the goal for these is to keep the process simple and fast. You also will not have flexibility in how you make your espresso since you are not in control of the coffee grounds, tamping or any other part of the process. Though you won't find these in your local café, they can be a convenient addition to your home or office.
Best Home Espresso Machines
Semi-Auto Espresso

Breville BES870BSXL Barista Express

The Breville BES870BSXL's best feature is its purge function that automatically adjusts the water to the right temperature.

---

Stainless steel
No need to cooldown
Adjusts the water to the right temperature

Super-Auto Espresso

DeLonghi ESAM3300 Magnifica

The DeLonghi ESAM3300 is an espresso machine with all the bells and whistles, fully equipped to make your kitchen the source of many high-quality beverages

---

1,150 watts
Automatic cleaning function
Automatic shut-off

Value for Money Pick

Mr. Coffee ECMP1000 Espresso/Cappuccino System

The Mr. Coffee ECMP1000 is a budget-friendly alternative to those who are just starting out in trying out their barista skills.

---

User-friendly
Automatic milk frother
Budget-friendly

Nespresso Pixie Espresso Maker by Breville

The Nespresso Pixie is perfect for anyone who enjoys a good espresso but is not interested in getting too hands-on with a more in-depth machine.

---

Uses pre-made espresso capsules
30-second preheating time
Ease to use

Gaggia Brera Superautomatic Espresso Machine

The Gaggia Brera is a solid middle-of-the-road espresso machine that can appeal to both novices and experienced baristas.

---

Energy efficiency
Pre-infusion feature
User-friendly display

Gaggia RI9380/46 Classic Pro Espresso Machine

The Gaggia

RI9380/46

is equipped with all the essentials you need for high-quality coffee from home. It is a professional-grade and well-made machine.

---

Made to Last
Intuitive Controls
Fully-Equipped

DeLonghi EC155 15 BAR Pump Espresso/Cappuccino Maker

The DeLonghi EC155 is an affordable espresso maker for anyone learning how to make coffee at home.

---

Manual Frother
Easy to Use
Make One Cup After Another
In-Depth Home Espresso Machine Reviews
A one-time investment in a high-quality espresso machine can give you coffee of the same caliber that you can get from your local barista. Developing your own coffee making skills is a hobby that also becomes invaluable when entertaining guests. There are many machines to choose from that vary in cost, so to help you decide, here are our top picks.

If you want coffee that's so good that you will almost forget you made it at home, then you will love The Barista Express Coffee Machine.
Little to no Waiting
Since this is a pump machine, there is no need to wait for it to cool down before you start working on your next beverage. This is the tool you will need to create professional-grade cups of coffee with the smoothest crema and optimal taste without the wait.
Heated Just Right
One of its best features is its purge function that automatically adjusts the water to the right temperature. This means that every time you extract the espresso, you get a perfectly heated beverage. Meanwhile, the 15 bar Italian pump applies the ideal pressure to give you the right concentration of brew into your cup or demitasse.
Convenience
Freshly ground beans provide coffee's aroma and power, and the Barista Express Coffee Machine's stainless steel conical burr grinder makes it easy to create aromatic coffee grinds for a bold espresso. Store your beans safely and conveniently in the 1/2 lb. sealed bean hopper until you are ready for your next drink. The system is also equipped with a powerful 1600 watt Thermo coil heating system and a 2-liter removable water tank.
Conclusion
When you want a cup of coffee that is as good as one from a coffee house, you need the right equipment. The Breville Barista Express is an excellent investment that will enable you to make incredible espresso-based beverages from home.
The DeLonghi Magnifica Digital Super-Automatic Espresso/Coffee Machine is for connoisseurs looking for convenience. Made in Italy and powered by 1,150 watts, this machine has anything and everything you could want out of a home espresso machine.
Sleek and Professional
This machine's best feature is that it is finely crafted and sophisticated in its design and features. When you have this model in your home, you are using the same quality machine that baristas use in professional coffee shops. It is a big investment, but it is fully equipped with everything you can possibly need to replicate your favorite espresso-based drinks at any time of day.
A Smart Machine
This DeLonghi model's "Direct-to-Brew" system is not only easy to clean, but the built in grinder also grinds your favorite coffee beans instantly before your coffee is made. You won't need to wait for the machine to cool down to make more espressos because of its double boiler system. If this were not enough, its control panel has more customizable settings to make your home barista experience incredibly streamlined.
Perfect Froth and Brew
This super-automatic DeLonghi has a patented milk frother that makes an exquisite crema that is rich and expertly crafted every time, avoiding any mistakes that may happen if manually done.
Meanwhile, the low-pitch burr grinder allows you to adjust how fine you want your beans ground and automatically grinds the beans right before brewing. This built in system with a coffee grinder helps to achieve optimal taste. The instant reheat function also keeps hot water at the right temperature, regardless of how long you wait to brew your next espresso.
Convenient Design
This machine was made with the user's convenience in mind. Height-adjustable coffee spouts enable you to brew directly into your cup of choice. In addition, every detachable component is dishwasher safe, saving you time and stress.
There is also an automatic cleaning function that commences at the simple push of a button. Other useful features are the hot water spout for simple drinks like hot chocolate or tea, 7oz bean container, a 60 oz water reservoir that is removable, double stainless steel boilers, and a decalcification system that will notify you when the machine needs to be cleaned.
Customizable
Personalize your machine by setting the brewing start time, automatic shut-off, water hardness, and even the coffee's temperature. You can also adjust the settings for your coffee's strength, ranging from extra-mild to extra-strong. This intelligent machine can also adjust how much espresso it disperses according to the cup size you choose- small, medium, or large.
The Perfect Latte/Cappuccino
There is a single-touch cappuccino/latte system that's equipped with a 25oz milk container that can be used to make steamed milk or to froth milk (depending on whether you want a latte or a cappuccino). There's no need to worry about spoiling milk since the milk container is detachable, meaning you can store any unused milk in the refrigerator. In addition, the settings for the froth and steamed milk are completely customizable.
Conclusion
This is an espresso machine with all the bells and whistles, fully equipped to make your kitchen the source of many high-quality beverages. If you want to invest in a high-quality machine that will thrill your family and guests, this one was meant for you.
Make a great cup of coffee with the press of a button with the Mr. Coffee Barista Premium Espresso/Cappuccino System. This is a budget-friendly alternative to those who are just starting out in trying out their barista skills.
Easy to Use
This is a user-friendly model that makes it easy for anyone to get started making good coffee at home. The control panel allows you to choose between making single or double shots, lattes, or cappuccinos.
The automatic milk frother makes sure the drinks you make have froth that is at just the right creaminess and milk heated perfectly for lattes. In addition, the milk reservoirs are removable and are easy to clean and store away.
Handy Features
The cup tray is adjustable so you can fill in your large Americano or a delicate demitasse to your work mug to hit the road with. Meanwhile, the water reservoir is large enough to brew many cups before refilling.
Keep things tidy with the removable drip catcher that keeps coffee drips contained and makes your brewing area spic-and-span. This machine also comes with handy items like a coffee tamper, measuring scoop, double shot filter, and single-shot filter.
Nothing but Great Results
The 15 bar pressure brews the coffee grinds for maximum flavor and aroma. The automatic milk frother also makes a cappuccino easily and perfectly the first time.  Get creative and make a cafe mocha, espresso martini, or even a caramel latte! The recipe guide that comes with this machine makes it easy to get started.
Conclusion
Even beginners can make great espresso with this user-friendly machine. If you are looking to start small and practice your barista technique with a small investment, the Mr. Coffee Espresso and Cappuccino Maker | Café Barista is for you.
For those who like the convenience of ready-made pods but want that fresh espresso taste that can only come with a real espresso maker, then the Nespresso Pixie Espresso Maker has combined the best of both worlds. This machine is great if you want to skip the work of grinding your own beans. In addition, this machine is affordable and doesn't take up a lot of counter space.
Ready to Serve
This coffee maker uses pre-made espresso capsules made specifically for it.  They contain ground espresso beans that are hermetically sealed and contain only the best quality coffee, delivering bold taste and tantalizing aromas.
Environmentally conscious capsules are aluminum, meaning they are recyclable. There are also lots of flavors to choose from!
Preheats in Under a Minute
Are you tired of waiting for your single-serve coffee maker to wake up? Then you will appreciate the Nespresso Pixie's quick 30-second preheating time. Its thermo-block heating element makes this possible.
After your brief wait, you can simply insert the espresso capsule of your choice and watch it produce a beautiful cup of coffee with its compact brewing unit technology.
Convenient Features
The Nespresso Pixie has many convenient features. For example, its folding drip tray can accommodate cups of all sizes and the machine can even detect the quantity needed.  You can also program it yourself to make an espresso or lungo. Never be caught off-guard needing water again with the LED water level detector that makes it easy to see when you need to refill the 24oz tank.
Quick Clean-up
The Nespresso Pixie can hold 10 used capsules, making clean-up less of a hassle. Its power automatically turns off so you don't use valuable energy keeping it on all day, especially when you are busy and on the go. You can also neatly store the power cord away in the convenient storage. It's beautiful, compact design makes it easy to fit anywhere in your kitchen.
Conclusion
The Nespresso Pixie is perfect for anyone who enjoys a good espresso but is not interested in getting too hands-on with a more in-depth machine. This high-end solution takes away the logistics of grinding and froth and gives the user the solution in hermetically sealed capsules that contain everything you need for a great cup of coffee.
Another home run by Gaggia, this version has more bells and whistles than our sixth pick. The Gaggia Brera Superautomatic Espresso Machine combines modern convenience with bold taste, bringing your favorite coffee shop home.
Energy Efficiency
There's no need to worry about this machine eating up your utility bill when the standby mode automatically activates after it is idle for an hour. Feel free to go about your day in confidence knowing that this is a smart machine that will let you know when it needs any care.
Water Tank Filtration
The Mavea Water Filter purifies water in four filtration stages in order to reduce your need to clean frequently. When descaling is needed, this intelligent machine will notify you. The water tank's smaller size enables the machine to be more compact as well while reducing the chances for old water sitting in the tank for too long.
Great Taste
This model is equipped with a pre-infusion feature that makes sure every bit of flavor and aroma is extracted from your coffee grinds. This slowing of brewing pressure will saturate the coffee grounds before the machine brews at full pressure. In addition, this model enables you to keep your beans whole and only be ground right before your coffee is made.
Conclusion
This is a solid middle-of-the-road espresso machine that can appeal to both novices and experienced baristas. It is ideal for kitchens with less counter space due to its compact size, while it's sleek design has a timeless appeal.
This simple-to-use espresso machine will give you great coffee that is as robust and flavorful as what you can find in an Italian coffee shop. Made in Italy, this is one of the best selling models of home espresso machines, made with the desire to bring professional quality drinks to the comfort of your own home.
Made to Last
The Gaggia RI9380/46 Classic Espresso Machine is made of stainless steel, making it highly rust-resistant and tough against wear and tear. It's brass portafilters and group head provide additional temperature stability.
Intuitive Controls
The 72-oz water reservoir holds plenty of water so you can make many cups of coffee before needing to refill it. When you need more water, simply detach and refill in your kitchen sink.   The high-voltage boiler gives you hot water quickly while the bar pump applies the right pressure on your grinds to make a great tasting drink. The frothing wand makes it possible to craft a delicious cappuccino or latte.
Fully-Equipped
Other useful tools included with this home espresso machine are a 7g measuring scoop, coffee tamper, and single and double shot filter baskets, and it's made of sturdy stainless steel. There are both pressurized and commercial filter baskets in order to meet the skills of both a seasoned barista or the casual home user.
Conclusion
The Gaggia RI9380/46 Classic Pro Espresso Machine is equipped with all the essentials you need for high-quality coffee from home. It is a professional-grade, well-made machine that will make your coffee indistinguishable from what you can get on the go.
If you are just testing things out to see if you enjoy being your own barista, it makes sense to start slow and see how it goes. Starting with a model like the  DeLonghi EC155 15 BAR Pump Espresso and Cappuccino Maker provides you with good espresso drinks while keeping your budget in check.
Easy to Use
This model's best feature is its ease of use. The 15 Bar pump makes sure your coffee grinds brew to the perfect pressure, delivering optimal results without much effort on your end. In addition, the 35oz water tank is removable and incredibly easy to clean.
Manual Milk Frother
The manual milk frother helps you have more control over the kind of cream you want in your coffee. Mix your preferred amount of milk with steam to create a single, double, latte, or cappuccino to your exact taste with the texture you like. The Stainless Steel Boiler also keeps your drinks at the perfect temperature.
Make One Cup After Another
Adding to the convenience is the three-in-one filter holder which can hold separate espresso shots or act as an espresso pod.  There's also no need for others to wait for their drink when the DeLonghi EC155 15 Bar Pump espresso can brew cup after cup with its Rapid Cappuccino System, which makes entertaining a breeze.
Conclusion
If you need a good starter espresso machine that is easy to use but still gives you great results, then this is the one for you. This is an affordable espresso maker for anyone learning how to make coffee at home.