Disclosure: Some of the links below are affiliate links. This means that, at zero cost to you, I will earn an affiliate commission if you click through the link and finalize a purchase.
Revamping your kitchen is not going to cost you a bombshell. There are many budget-friendly ways too and in this article, we cover the best ones.
The first and foremost thing to remember is to go about this process patiently. This means try to make simple and easy changes like adding curtains or changing the color of your cabinets and countertop. In fact, just changing a little color or replacing your cabinet hardware can make a huge change to your old, tired kitchen.
If you focus on one area at a time, then you can easily keep it in the budget and have a brand new kitchen space in just a couple of months. So, here is a list of things that you can do to refresh your kitchen and give it a completely new look, all at a reasonable price.
Update your kitchen cabinets
One of the major focus of a kitchen is the cabinets so updating them can bring a huge change in your kitchen's look. You will find many affordable and trendy cabinet options which can make your kitchen look really amazing but if you want to avoid buying cabinets then there are still several other ways in which you can refresh your kitchen.
One of the easiest and probably least costly methods to update your kitchen is by painting the cabinets with a new color. Although it will take a lot of time and manual effort the end result will be completely worth it. Another effective way to give your cabinets a new look is by removing the cabinet doors and displaying your colorful and nicely-organized cookware which will give a nice feel to your kitchen.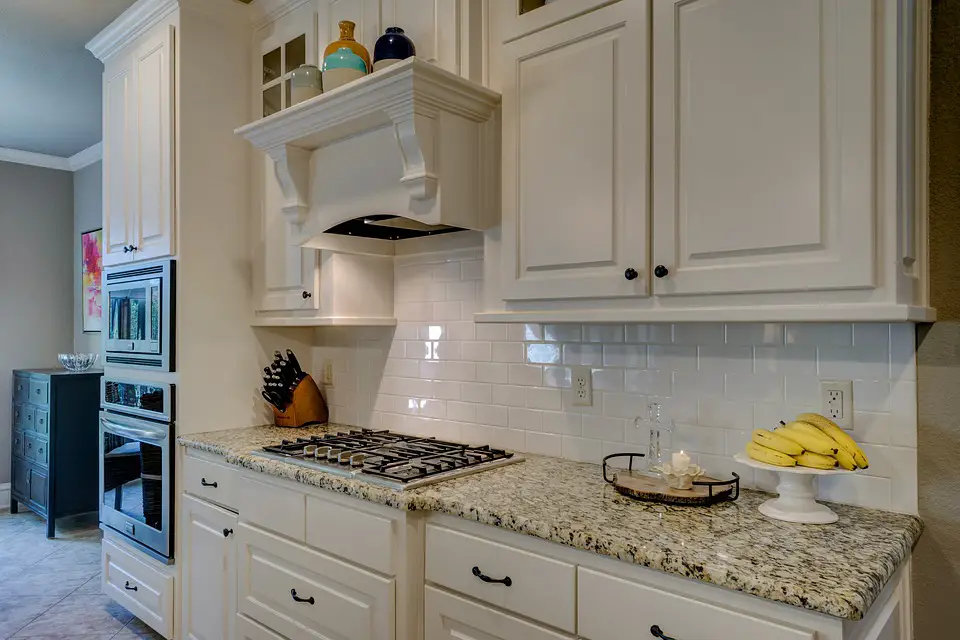 You can also attach new handles on your cabinets to give a new look to your cabinets. You can use antique hardware or mismatched knobs to offer a new feel to the kitchen and can also use a spray of paint to color it different for a little makeover.
Change the look of the Countertops
Another great way to give a refreshing look to your kitchen is by installing countertops made of natural stone like marble, granite, etc. which will make your kitchen look extremely smooth and gorgeous. However, these options can often be expensive and might not be suitable for people who are looking for budget-friendly options.
So, if you want to change your countertops look then you can add a few coats of concrete on the builder grade laminate which will cover your kitchen. Else, you can also get faux granite or Carrara marble to cover the countertops. Although it is not an exact replica of the original materials, it gives off a pretty convincing feel when looked from afar.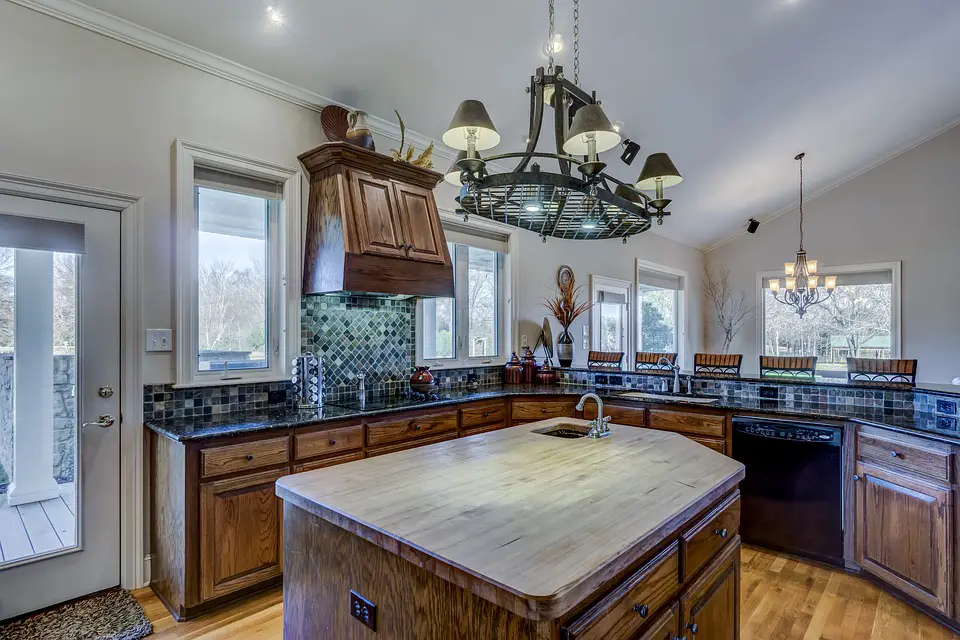 If you don't want to tile your countertop then you can also use laminating sheets to cover the countertop. There are many styles, colors, etc. available and it is quite easy to install so you shouldn't have a lot of problem with it.
Give the old appliances a cleanup
A lot of people think that getting new kitchen appliances is a sure-shot way to refresh the look of your kitchen but there are a lot of factors to think about.
First, you will need to make sure that the newly bought appliances fit into your kitchen space and you will also need to have an appropriate budget for it. If you can't afford new appliances then you can probably give them a wash and a thorough polishing to make them look as good as new again.
Our Cleaning Guides: 
You can change the color of your appliances or put wallpaper on it to make it more refreshing otherwise you can simply give it a good wash and make it shine again. That ought to work too.
Buy new and lively utensils
Consider brightening up your kitchen by getting new and bright cookware and utensils for your kitchen. This way you can properly utilize the open shelves of your kitchen and display an array of bright and colorful utensils. This will not only be inexpensive but will instantly add color and positivity to your kitchen and will make you happy too.
Give the walls a revamp
Sometimes just adding a fresh coat of paint to your kitchen walls can do wonders and can make it look light and refreshing again. If you are tired of your dark and droopy kitchen then adding a few bright colors to the mix can easily do the trick. Also, you can add crown molding to your kitchen walls and cabinets which will give off a luxurious feel to your kitchen but will be extremely affordable.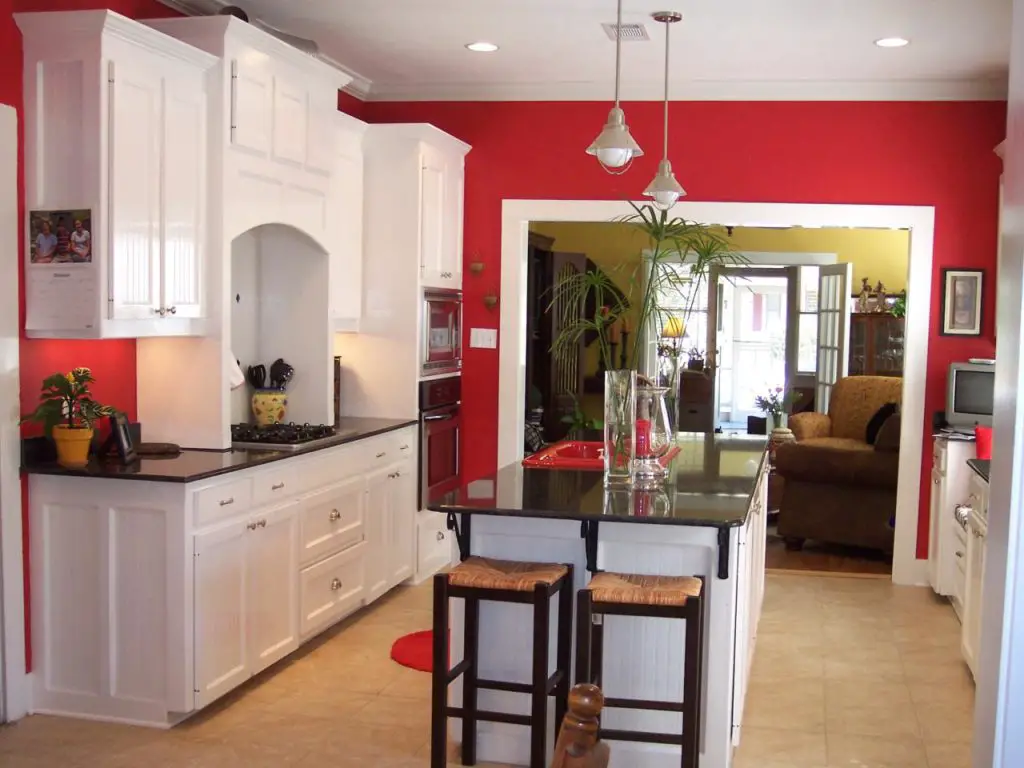 If you are too lazy to paint the kitchen walls then there is another effective way to give it a new look. You can cover your kitchen walls with the help of a wallpaper which will give it a stunning look.
You can either cover the entire wall with wallpaper or just prepare a feature wall for a more affordable option. However, make sure that you choose a heat and steam resistant wallpaper for your kitchen otherwise the wallpaper will get damaged in just a few weeks.
Get rid of your old sink and faucet
Trust me, replacing your old sink and faucet can give off a totally new look to your kitchen and can make it look as good as new again. You can add a white butler sink for a more country feel or you can use a stainless steel sink which will be durable and offer a contemporary look to your kitchen.
Apart from that, you have many options in materials and finishes like cast-iron, copper, brass, and so on. You have furthermore options in faucets which will give a rustic or vintage feel to your kitchen so make your choice.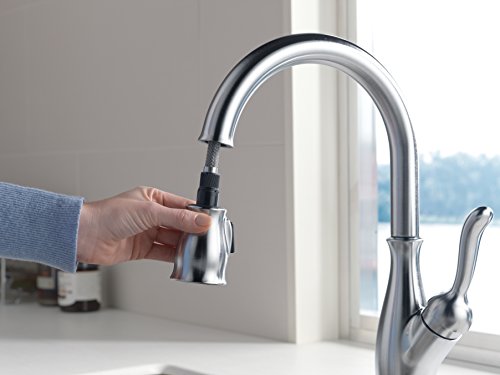 Usually, replacing your sink and faucet is not that costly and can be quite affordable if you can do the installation yourself. You can change the feel of your sink by choosing an under mount sink which is easier to clean and maintain.
If you don't have enough budget to replace your entire sink and faucet then you can consider changing just the faucet. You will have so many shapes, sizes, designs, etc. to choose from so you are least likely to run out of good options. Click here to find out a faucet that best fits your budget
Give the kitchen floor a makeover
Your kitchen floor plays a major role in determining how your kitchen will look. If your kitchen floor looks too dirty or old then it will seriously give an outdated look to your kitchen. You can simply update your boring kitchen floor by replacing it with an inexpensive tile. If you don't want to remove the entire flooring then you can simply add a layer of new flooring on top of the old one.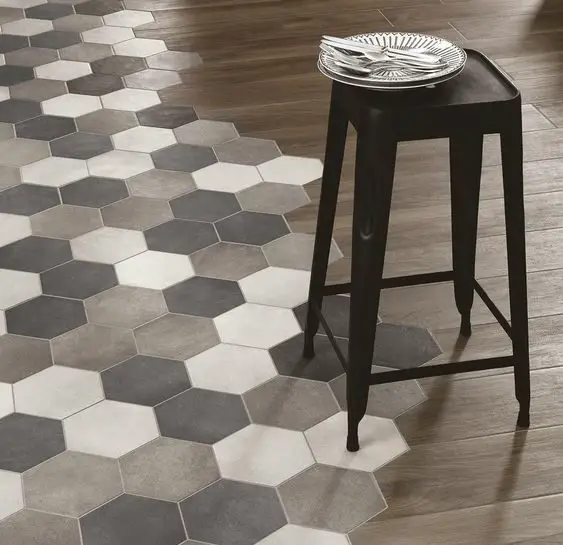 Make sure you choose the right material for your flooring like vinyl which is easier to place as it comes with an adhesive side. Apart from that, you will find many other designs and styles of flooring which are bound to fit most types of kitchens.
Cozy it up with new lighting
Are the light fixtures in your kitchen old and outdated now? Then, a great way to spruce up your kitchen is by installing new lighting fixtures which will not only shed more light on the kitchen but will give it a new glow too. You can add track lighting which comes in different widths or you can get a halogen spotlight which highlights particular spots in the kitchen like a stove, refrigerator, etc.
You can also get some ceiling lights to make a statement and give a modernized look to your kitchen. Hanging a ceiling light on top of your Kitchen island or the table will act both as a mood and task light and if you go for a smaller design, then you can hang them in minimal space.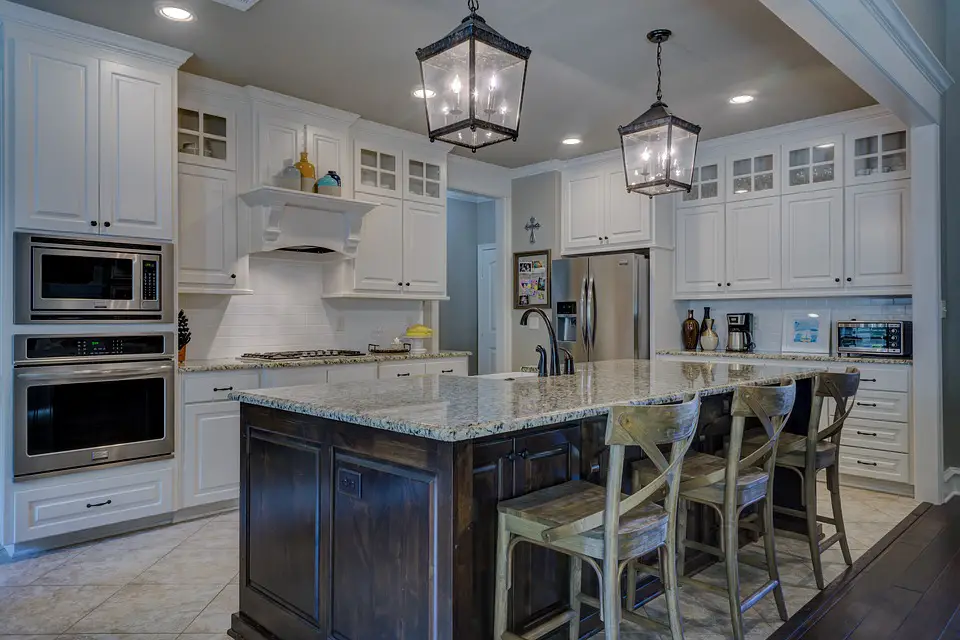 Although if you are worried about grouting then you can simply search for peel-and-stick tiles which can be easily applied and removed. You have other material options also for adding a backsplash like ceramic, stone, glass, etc. So, choose the most affordable option for yourself and then do it yourself at home.
Add some greenery and replace old curtains
While integrating your appliances can be expensive but if you leave it exposed then it can damage the look of your kitchen. You can add a little softness to your kitchen by installing a curtain to cover up your shelves, appliances, etc.
You can also install the curtains on the window sill so that the light entering through the curtains during daytime offers a bright feel to your kitchen. Make sure you choose a colorful and bright curtain theme which will match your kitchen walls and accessories.
Apart from hanging curtains, you can place a few plants in your kitchen to give a more green and fresh feeling to your kitchen. You can add a few small potted plants in the kitchen or build a herb garden which will be beautiful and useful too.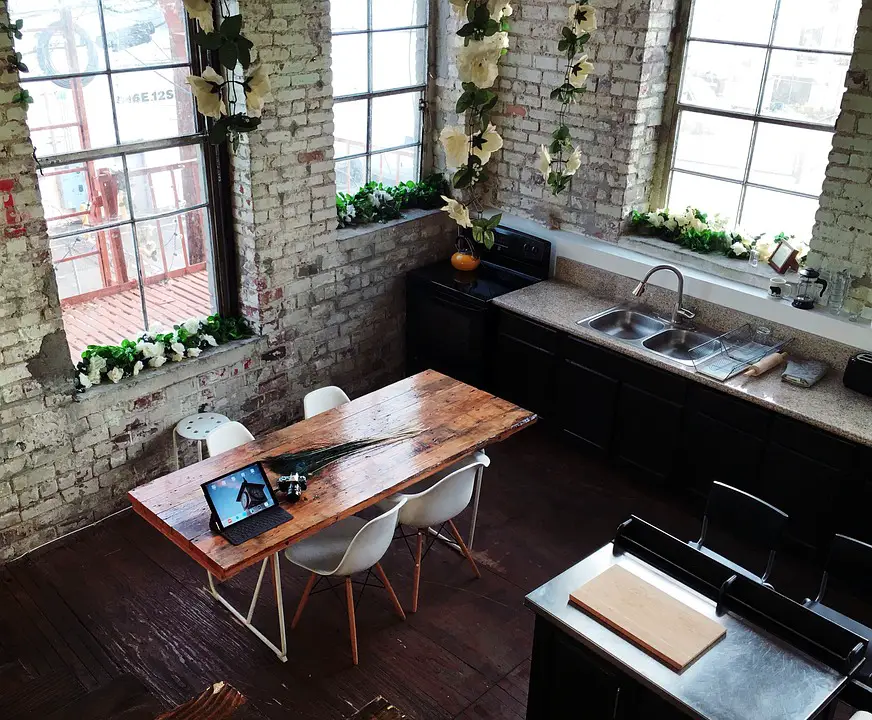 Improve the kitchen backsplashes
Another great way to give your kitchen a new look is by adding a backsplash which will not only be useful but will also add a little color and texture to your kitchen.
They are often ignored and unused but are great for protecting your kitchen wall. So, you can add a tiled or stainless steel backsplash to your kitchen to add a little modern look to it. You can get mosaic tiles which are fun and easy to install in a weekend.