Disclosure: Some of the links below are affiliate links. This means that, at zero cost to you, I will earn an affiliate commission if you click through the link and finalize a purchase.
Wondering how to tile a shower? Think it's too tough? With our step by step guide, you simply can't go wrong. 
Tiling your shower is a great way to keep your shower clean and tidy and provides you with a great visual stimulation when you are showering there.
A tiled shower is not only visually appealing but is also easier to clean and take care of as you just need to wipe it dry after every shower and clean it once a week to make sure there are no marks on it.
It will provide a more appealing air to your bathroom and will not only make your friends and family jealous but will also be quite welcoming to your guests.
If you are wondering how you can tile your shower at home, then you would be excited to know that we have listed down all the steps that you need to follow to accomplish this task at your home.
Materials you'll need:
Tile

Thinset Mortar

Grout

Tile Spaces

4 mil plastic sheet

Seam Sealer

Haze Remover

Ceramic Backer Board

Wet Tile Saw

Trowel
Instructions:
Step 1: Keep the Shower Pan as it is
An important tip to keep in mind when tiling the shower is to keep away from the shower pan and not mess around with it. This will help you in keeping your project simple and easy because building up a shower pan from scratch can result in a leaky pan.
Shower pans need to be waterproof which is why it is always better to stay away from them when you are placing the tiles into your shower.
Step 2: Strip your bathroom to studs
You need to strip your current shower stall complete with an exception of the floor pans, ceiling, walls, and hardware. You can do this task yourself or you can hire a remodeling contractor to do it for you.
Trust me, this is a simple step for which you don't need a contractor and although it is a little messy, demolishing your entire shower stall is the best way to go about the whole tiling process.
Step 3: Install a Cement Backer Board
A lot of people use the Greenboard for their shower stall since it is popular for its moisture resistance but not many people realize that it is not moisture-proof, which is a huge difference.
You can use the green board for the outlying areas but not for the shower itself which is why the cement backer board is the perfect choice for your shower. You need to install it over 4 mil plastic sheet which is stapled to your studs. Here's more in detail about choosing the right backer board.
Step 4: Mark the location of your first Tile
Now, with the help of a level, you need to mark the location of your first row of tiles i.e. the bottom row, with the help of a contractor pencil. Ensure that there is an overlap of about half an inch between the bottom edges of the tiles and the bottom of the cement board.
Step 5: Apply Mortar to the Bottom Row
Apply the thin-set mortar to the bottom row area and always use the more expensive premixed mortar then a cheaper, powdered version of it.
A powdered mortar will cost astronomically less than a premixed version but a powdered version only makes sense for pro tilers who will be applying tiles in a lot of showers. Since you will be tiling just your own shower, the premixed product would be a smarter choice for you.
Other articles that will interest you:
Step 6: Properly stick the Bottom Row
With the help of your notched trowel, you need to apply a thin coat of mortar and then press firmly the first row of tiles on it. Your tiles should stick to the mortar without any help but if for some reason it is not, then this means that you are not placing the mortar and the tiles correctly.
Once you have properly placed the tiles over the mortar, let the tiles set for at least half a day before you start preparing other rows. Your bottom row is the foundation, so make sure it is strong enough before you proceed to tile other rows.
Step 7: Use Spacers for Upward Tiling
You need to install upper row tiles and keep them all spaced away from each other with the help of a tile spacer. Make sure you use the proper tile spacing technique before you continue tiling to the top.
Most of the time, you would need to resize your tiles by cutting them with the help of a wet tile saw so that you can fit them perfectly in the uppermost row. Consider yourself lucky if your tiles fit without the need for a little resizing.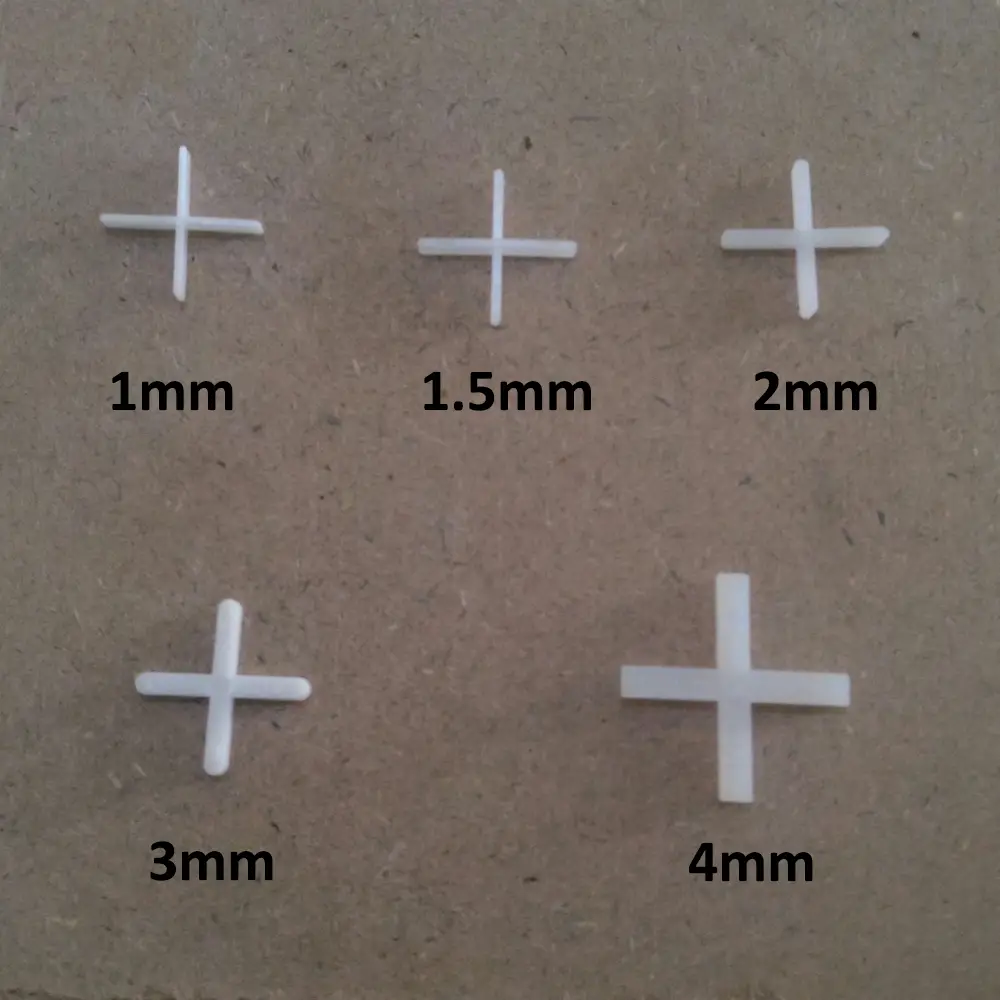 Step 8: Press Wet Grout into the seams
Stay away from your tiles for 48 hours to allow them some time to set. Once that is done, you need to use your rubber float to press the grout into the open seams of the tile rows. Make sure that you choose a grout color that will complement your tiles.
Continue to press the wet grout into the seams and remove the excess material. You can also use a wet sponge to smoothen the grout area and by applying a little pressure or with the help of a little wiping, you can get rid of the excess grout from between the tiles.
Step 9: Use a Haze Remover
You need to remove the haze with the help of your haze remover and keep at this process until all the haze is removed. Then seal your tile seams with the help of a special grout sealer.
If you miss this part then water will be able to work into the seams and behind the tiles and your whole hard work would go down the drain.
Are you still Confused? This 18-minute video on how to tile a shower is all you will need to get it done perfectly