Disclosure: Some of the links below are affiliate links. This means that, at zero cost to you, I will earn an affiliate commission if you click through the link and finalize a purchase.
One of my most favorite parts of movies is enjoying the delicious taste of classic butter popcorn. I want to make sure you get butter popcorn just the way it's meant to be with this recipe.
Who doesn't love digging into a bowl of butter popcorn and licking their fingers while watching an interesting movie or just chilling out with friends?
Yes, we all love it and the best part about butter popcorn is that you can easily prepare it at home too. It tastes just as delicious as theater popcorn but doesn't cost an arm and a leg, which is basically the best of both the worlds.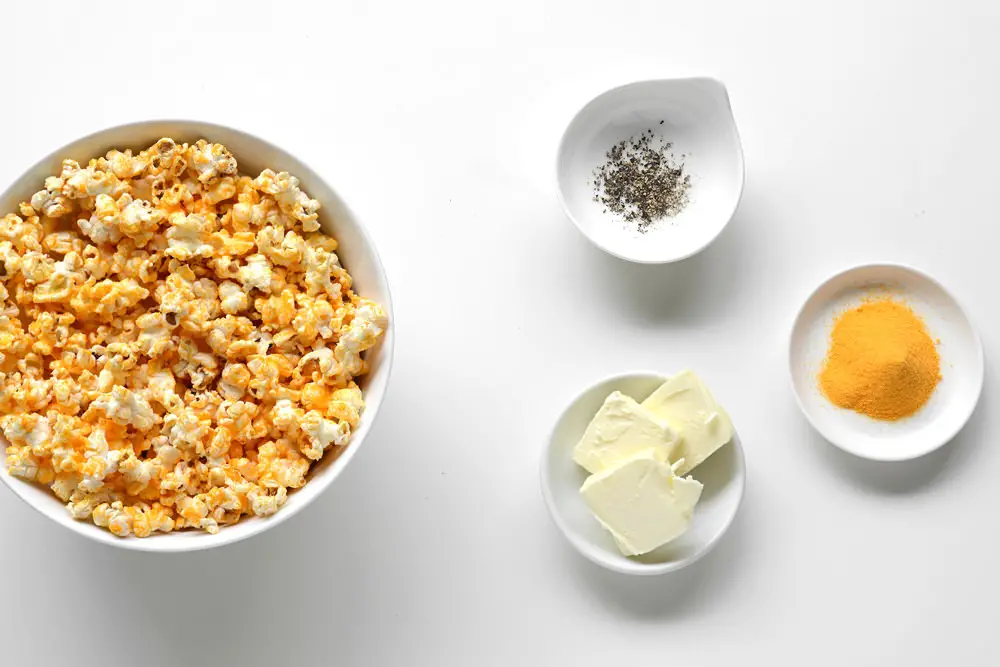 All you need are some good old-fashioned dry corn kernels along with oil and butter to get the party started. However, to make it easier for you to prepare your own butter popcorn at home, we have prepared this recipe which allows you to cook popcorn in a normal pot with a lid.
For seasoning, you just need to add a pinch of salt or you can add some of your favorite flavors such as pepper, caramel, cheese, and so on to improve the taste of your popcorn.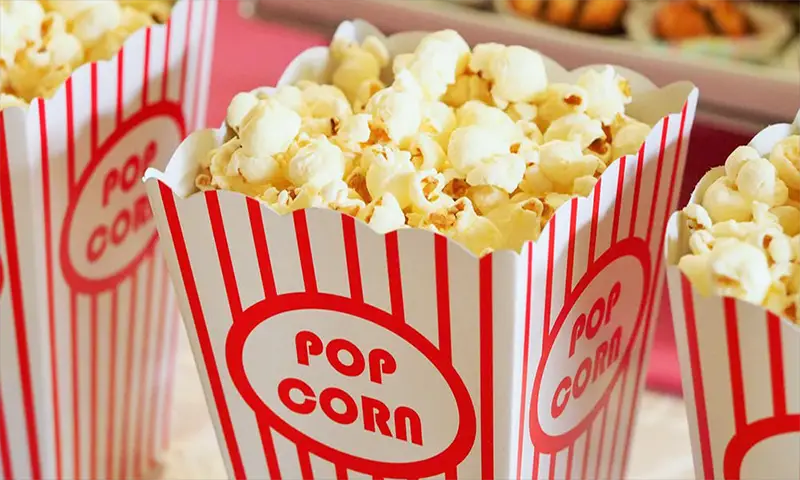 Classic Butter Popcorn
Looking to replicate that delicious move theater popcorn flavor? Give this recipe a try.
Equipment
1 Large Pot With Cover

Microwave

Stove
Ingredients  
1/2

Cup

Dry Corn Kennels (Unpopped)

2

T

Oil

Avocado or coconut oil are my favorite.

1

Stick

Butter

Salt

To taste
Instructions 
Make The Clarified Butter
If you have ghee or clarified butter on hand, skip this section and move on. Otherwise, follow these steps to get the best crunchy results.

Place the stick of butter in a glass measuring cup.

Microwave for 30-40 seconds until butter is completely melted.

You should start to see three layers: Milk solids, foam and clarified butter. Use a spoon to remove as much of the foam as you can.

Set clarified butter aside.
Prepare The Popcorn
Place large pot with lid on stove. Turn stove on to medium/high heat.

Add the oil and heat to hot (not smoking).

Lower the heat to medium.

Add popcorn kernels to pot.

1/2 Cup Dry Corn Kennels (Unpopped)

Every 10-15 seconds, give the pot a small shake to move the kernels around.

Once the first kernel pops, cover the pot loosely with a lid to keep the kernels from flying out. Do not cover all the way. Leave the top slightly ajar to let steam release.

Continue to shake periodically as the kernels pop. Once the popping slows down, down shaking to let the remaining kernels get popped.

Remove from heat and let rest for 30 seconds as the popping subsides.

Once kernels are popped, open the lid of the pot and slowly pour the clarified butter on top of the popcorn. Pour the butter until all the yellow and clear part is finished, leaving the milk solids at the bottom.

Mix with a spoon or shake around to disperse the butter evenly

Add a pinch or two of salt to taste
Wasn't this recipe extremely easy and fun to prepare? Well, then what are you waiting for now, go and make your own delicious Butter Popcorn at home!