Disclosure: Some of the links below are affiliate links. This means that, at zero cost to you, I will earn an affiliate commission if you click through the link and finalize a purchase.
Have a craving for something sweet after dinner? Penuche Fudge is just what you need to calm those cravings. With flavors of caramel and the creamy texture of fudge, this is dessert is a crowd-pleaser.
It's easy to make, requires minimal ingredients and can even be stored in any mason jar once you've made it. So if you are short on time but need to come up with a dessert quickly, this penuche fudge is a great option.
A Word on Versatility
Before diving into the recipe, I want to share a couple ideas of interesting ways to enjoy this recipe.
Adding a little course sea salt to the top of the prepared fudge after it is mostly cooled is one interesting way to spice up this recipe. If you are like me, the combination of sweet and salty flavors is an amazingly addicting duo. Try it out first on just a few pieces to see if you like it. That way if you don't, you haven't wasted the whole batch.
Another thing you might consider for those who are entertaining is pairing the fudge with an after-dinner drink. Being a whiskey fan, I find that this fudge pairs extremely well with many types of whiskey. With the caramel flavors and richness, the combination really brings out interesting and lovely flavors.
Lastly, I find that this is a good dessert for any time of the year. I will admit with it being a sweeter, more dense dessert, it probably better suits the colder months. But I've made it in the summer as well for parties and it's still a hit.
A Family Favorite
Though my kids love just about anything that is sweet, this recipe is a frequent request. And for good reason. For being a simple recipe, the texture and flavor are spot on. Just like other types of fudge, it doesn't take much to calm that sweet tooth. Just a little goes a long way. That's one of the reasons my family loves it so much.
Though it's a recipe that's been in the family for years, I can't pin-point where it actually originated. But sometimes the mystery of family recipes are what make them so fun to make!
Today, I want to share this recipe from my family to yours. I hope you love it as much as we do!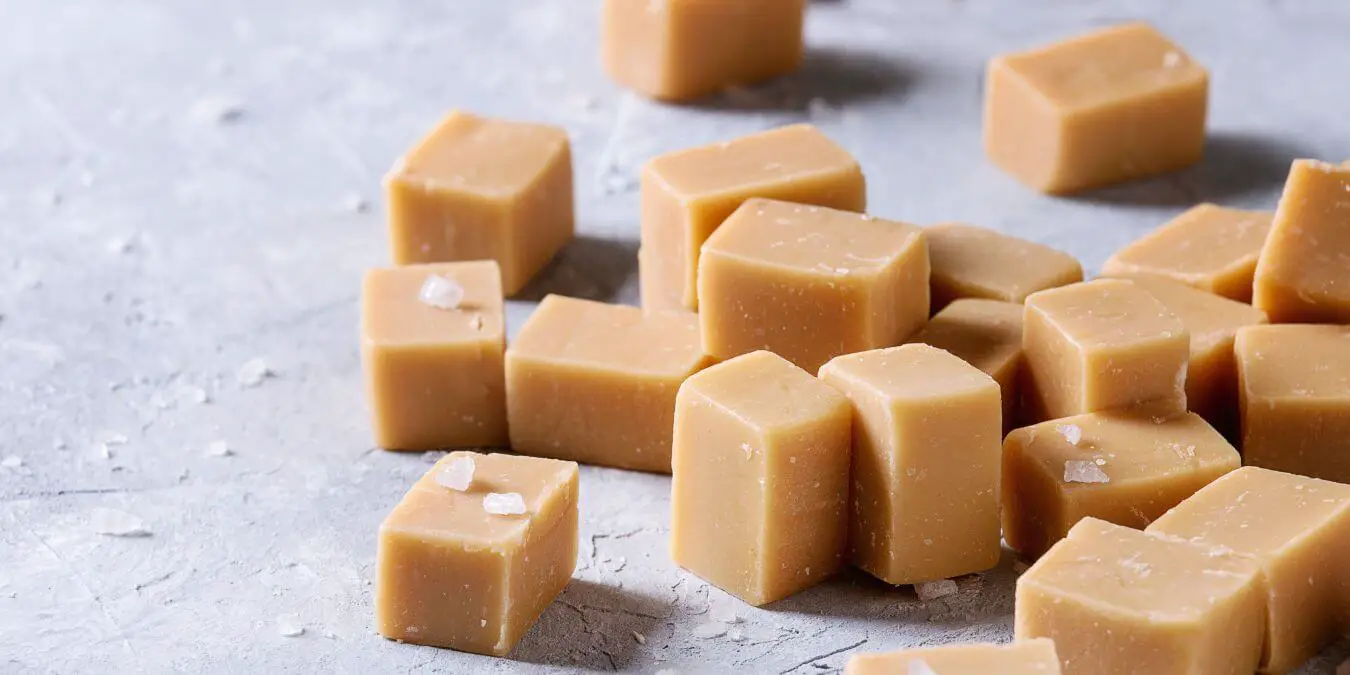 Penuche Fudge: The After-Dinner Dessert to Die For!
If you are looking for an easy to make fudge that tastes amazing, look no further! This recipe takes minimal time and effort.
Equipment
Medium Sauce Pan

8×8 Baking Pan
Ingredients  
1 1/2

Cup

Brown Sugar

3/4

Cup

Butter

(must use real butter for best results)

1/3

Cup

Milk

1

tsp

Vanilla Extract

2 1/2

Cup

Powdered Sugar

(may need up to 3 cups depending on consistency)
Instructions 
Boil the brown sugar and butter in a saucepan.

Add the milk, stirring constantly and boil again.

Remove from the heat and let cool to room temperature.

Add the vanilla and beat in the powdered sugar until smooth and thick.

Spread into an 8X8 pan, cover with waxed paper and refrigerate.

Cut into squares and serve.