Disclosure: Some of the links below are affiliate links. This means that, at zero cost to you, I will earn an affiliate commission if you click through the link and finalize a purchase.
Maintaining your kitchen faucets can be tough due to the high frequency of usage but not anymore. Here's what you need to do.
Maintaining the looks of a faucet throughout is a common concern among customers. While most faucets have a long life, their finish tends to fade away with time. Keeping your faucet new-like is however not a herculean task. Here are some tips that can help you retain its looks forever.
Take Care during Installation
Make sure not to dent your faucet by using pliers, wrenches or other tools on its surface during the installation of the faucet. If possible, avoid using plumber's putty for fixing it as it might stick to the body and lift off the finish in the future.
On a daily basis, all you need to do is to wipe your faucet using a damp cloth with a mixture of soap and warm water followed by drying it with a soft cloth. Also, go for a deep cleaning once every month.
Need help? Here's a tutorial
How to Remove Deposits
If deposits of lime and minerals (caused due to hard water) start to show up on your faucet, try to get rid of them immediately. Specialized cleaners are available that help in removing stubborn deposits, without damaging the finish and in turn extending the faucets life.
Avoid harsh cleaners (physically & chemically)
Cleaners that contain ammonia, bleach or acid tend to reduce the effectiveness of the finish. Try to keep the cleaning process as natural as possible and use solutions of alcohol, vinegar or lemon instead. Never use a coarse sponge or bristle scrub pad since they will leave scratches all over the body.
Apply wax
Applying a coat of wax on the faucet body is a great way to protect it against mineral or lime buildup as well as fingerprints! It helps restore shine and works well for all faucets, bronze, matte or chrome.
For faucets with a matte finish
You can also use aerosol or liquid furniture polish while cleaning if your faucet has a matte finish. The silicone oil present in these products will make it water spots and fingerprints resistant.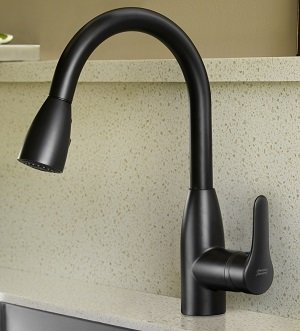 For faucets with a chrome finish
It is likely that water spots appear rather soon on your faucet if it has a chrome finish. The easiest way to get rid of these is by rubbing wax paper all over the chrome regularly. This will not just remove existing spots but will also prevent them from appearing again.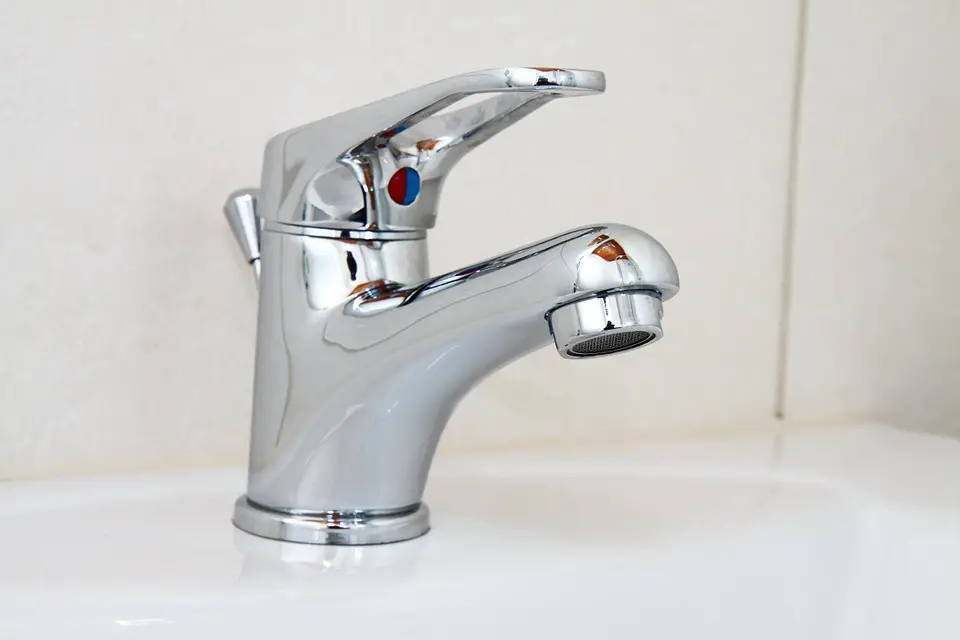 How to Prevent the Bronze Disease
The bronze finish of your faucet might corrode over time, forming rough light green spots on the surface. It is, therefore, important to treat bronze regularly in order to avoid this. A solution of sodium carbonate can be used for cleaning to get rid of the bronze disease.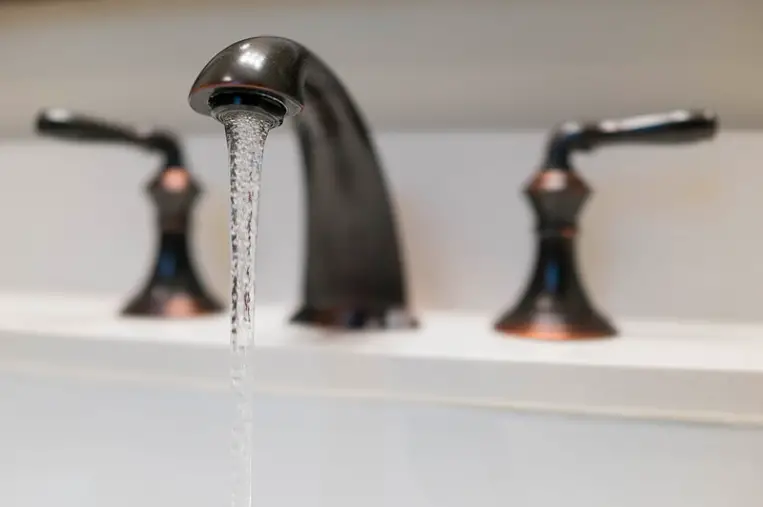 If you don't make faucet cleaning a regular habit and tend to rely on a rigorous cleaning session once in ages, you shall never get the desired results. When followed regularly, these simple tips will help you retain the shine and finish of your faucet for really long!!